Lego® Custom Instructions Jurassic Park Skyline Architecture
NO PHYSICAL BRICKS, ONLY DOWNLOADABLE CONTENT
With the purchase of this object you only purchase downloadable PDF instructions and
Parts List
Click here to download the parts list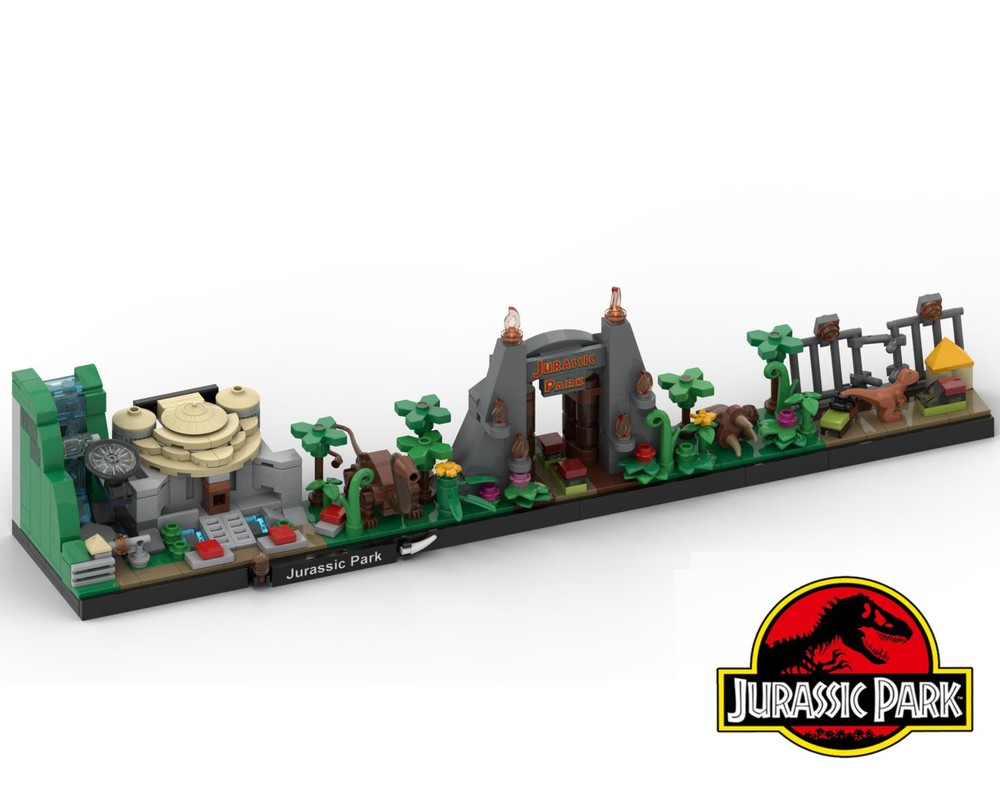 Spielberg's classic based on Chricton's excellent novel is an incredible movie still today.
I hope you can spot all of the famous scenes; locations; vehicles and dinos of this timeless movie that are in this creation.
The iconic gate
When dinosaurs ruled the earth… and the terrifying kitchen scene, bu not so scary here 🙂 …
Total parts
: 443 – 181 Different

Measures:
44 x 11.8 x 10.5 studs
35.6 x 9.4 x 8.4 cm
14 x 3.7 x 3.3 inches
Instructions Samples:
NOTES:
– This design is "inspired by" , but in this brick form it's the intellectual property of MOMABricks (aka MOMAtteo79). Any resale of these instructions without express permission from MOMABricks (aka MOMAtteo79) is an act of fraud and will result in legal action.
– The Dino piece is not available in stud.io as of today so with the help of S.B. I added a custom one inside the software so i could have it in the renders. I suggest one version in the part list to resemble the T-Rex, but you can choose the one you like the most.
-You can change the flower and plant colors as you like or have, there will be a nice jungle anyhow
– You will also receive the png images to print for the tiles.