Lego® Instructions Vickers M1936 Light Tank
NO PHYSICAL BRICKS, ONLY DOWNLOADABLE CONTENT
With the purchase of this object you only purchase downloadable PDF instructions
by Tarix819
This is a Lego Technic RC model of the interwar British Light Tank, the Vickers M1936.
More photographs can be found here: https://imgur.com/gallery/rBwm0Pi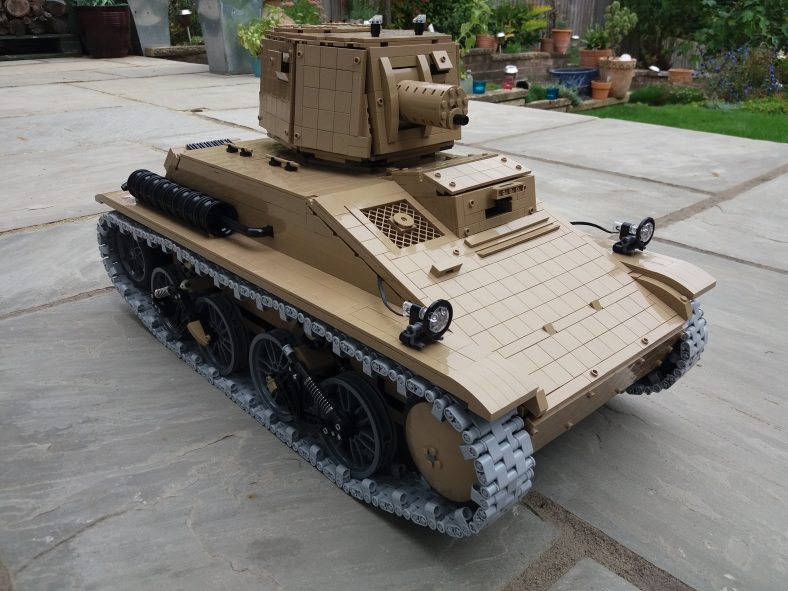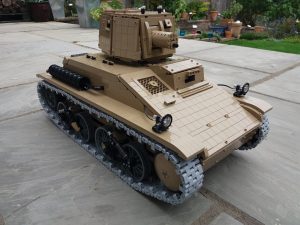 The vehicle was one of a line of commercial light tanks developed by British arms manufacturer Vickers-Armstrongs from 1933 to 1938, and this was the 1936 model. It was sold overseas to the Netherlands, and also participated as a training vehicle for the British Army during the Second World War.
The model contains 4853 parts, which can be viewed in the free instructions preview, as only 4835 of the parts are listed in the Rebrickable parts list. In total the build the Tank, the tracks, a jerrycan and a storage box. The model is powered by two SBricks, a good understanding of SBrick is very useful before building.
Whilst my model is built in Dark Tan, the model in the instructions is built in Dark Bluish Grey. It is up to the builder to decide what colour they would like to build it in, and/or what colour is the least costly. Dark Bluish Grey, Light Bluish Grey, Tan, Dark Tan and Dark Green are all appropriate colours for Tank builds.
The files are in PDF format, and the instructions were produced using Studio 2.0. There are some parts such as wires and tubes that could not be replicated in the software, so I provided photographs to assist the builder instead. If there is any confusion or difficulty with building, please let me know.
Details can be found on my YouTube channel about the model, please watch the main cinematic video of the model and read the description to see its functionality and performance.
Other details of the model are also provided in the Instructions Preview (and main instructions), so please read this before purchasing. It can be found here:
https://drive.google.com/file/d/1KbDTX_KqWMI16MMvt8d5sccnF7wTEOKF/view?usp=sharing
(The preview has a watermark which is not present on the full instructions)
If there are any questions, feel free to ask!
Thanks for looking!